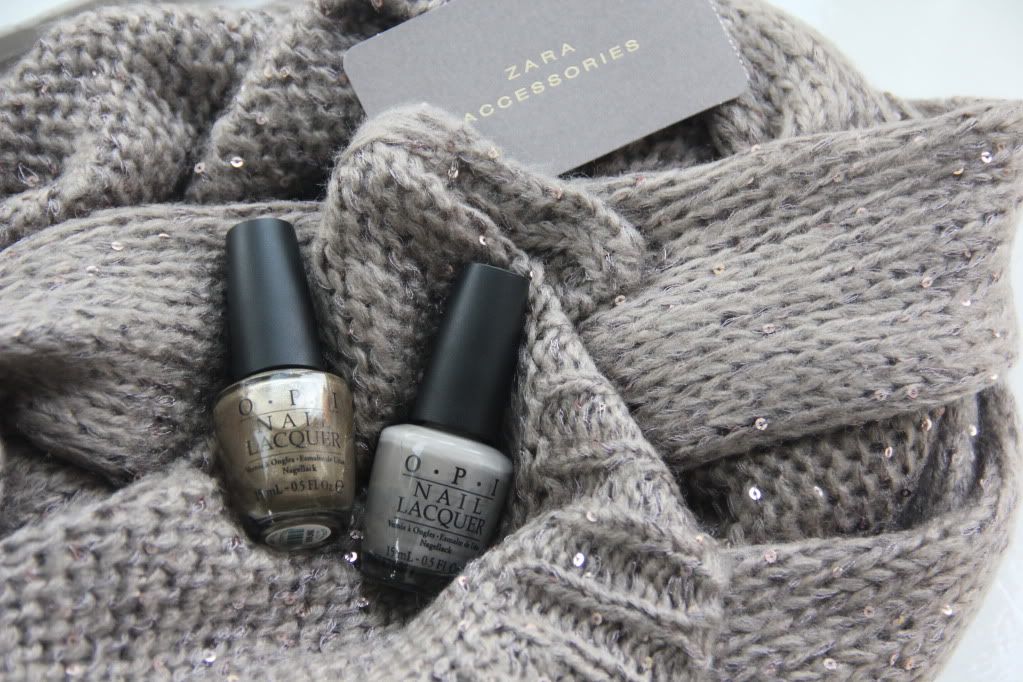 Hi all!
I've bought this beautiful grey scarf (with rose glitters) at Zara last week!
I'm in love lately with stuff that has glitters (see my belt) and now also my scarf and my new Opi nail polish (Glitzerland)
My mother bought the grey one (French Quarter for Your Thoughts)
Reviews soon :)
Have an nice evening!
xxx