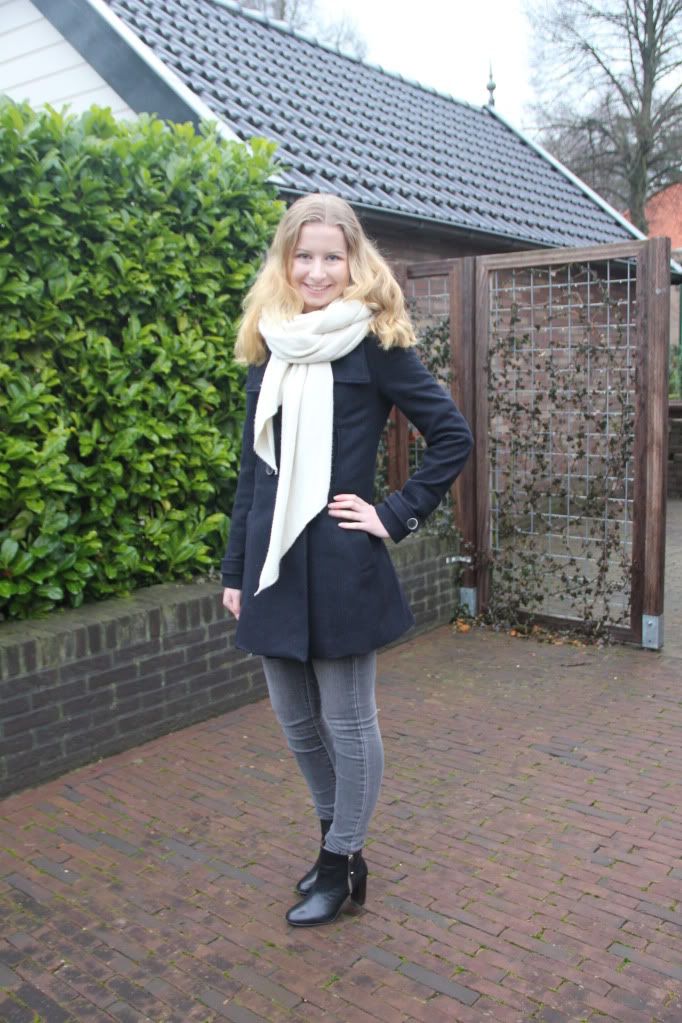 Hi all!
My mother took this pictures just before I was going to school!
At the moment It's freezing cold in the Netherlands, so I was glad I've bought this warm coat last saturday at Zara :)
I've also bought this cute booties :) They walk very comfy! (the height of the heel is 8,5 cm)
Have a great weekend!!
xxx
Boots : Zara (79-)

Jeans : Levi's (99-)

Coat : Zara (69-)

Scarf : Zara (19-)