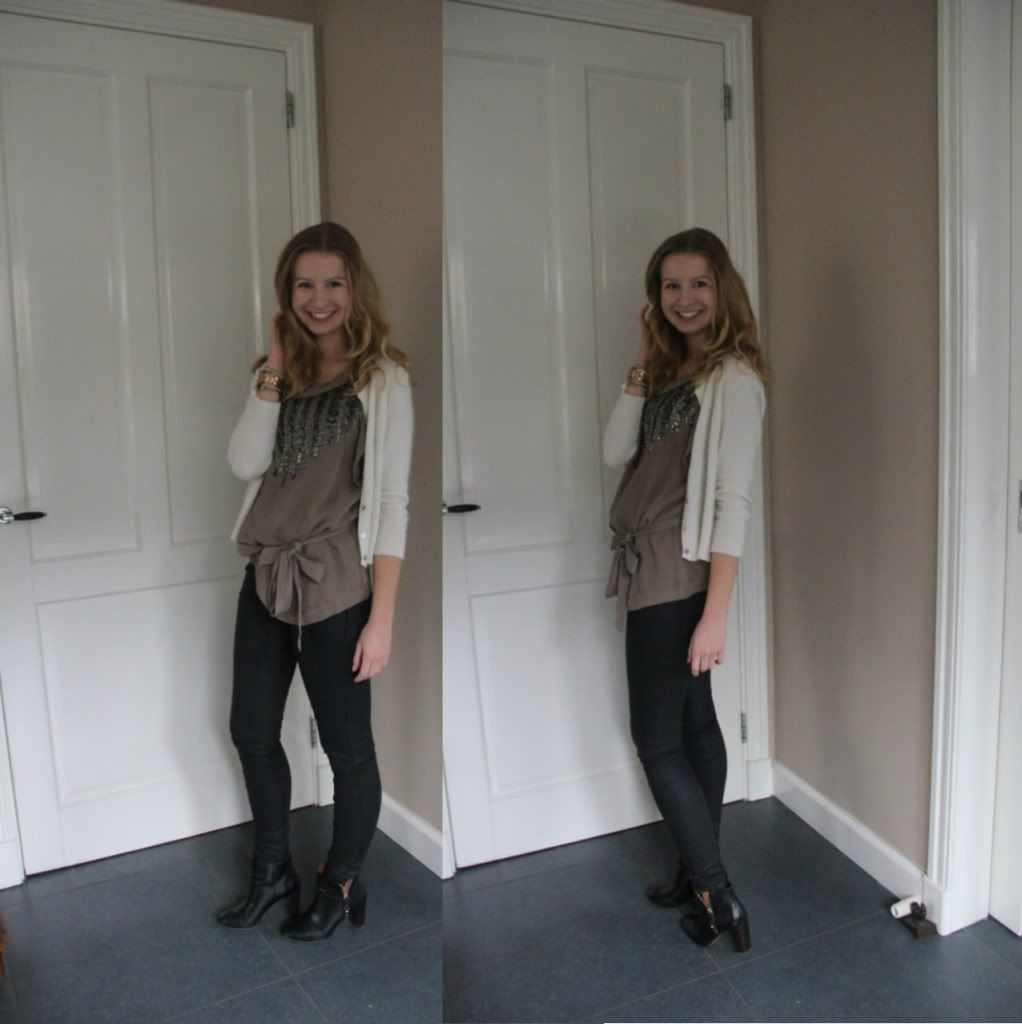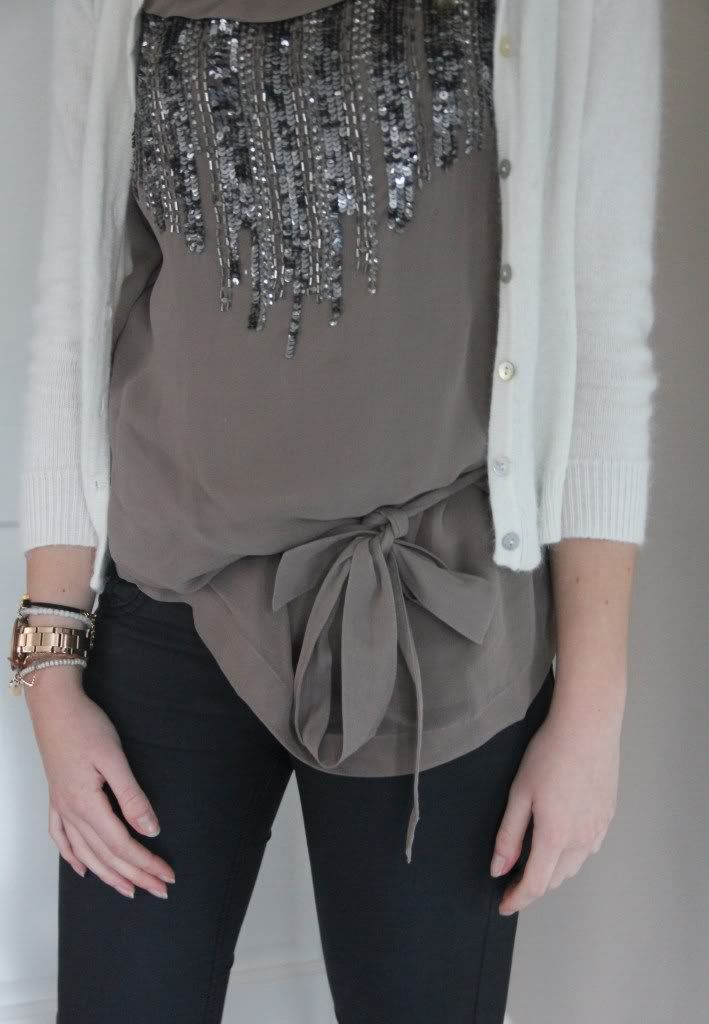 Hi all!
Yesterday I bought this cute blouse from French Connection in sale :)
I have seen it before,but first it was too expensive.
The pants I wear are from Supertrash,love the quality of the brand!
Unfortunately the pictures are turned hazy :(, Next time better!
Have a great evening!
xxx
Blouse : French connection (from 115, now for 59-)

Soft Cardigan : Mango (now 25-)

Pants : SuperTrash (100-)

Selfmade bracelets ( I Have bought the beads at Beadies)

Rose Watch : Fossil (119-)

Shoes : Zara (now 49-)