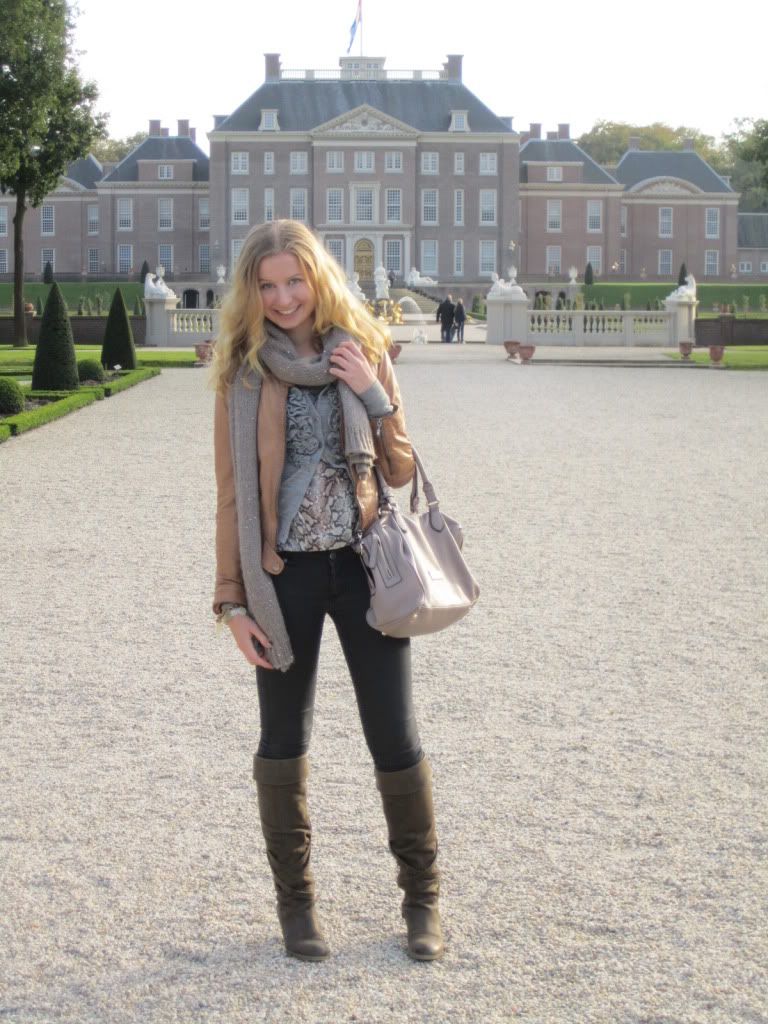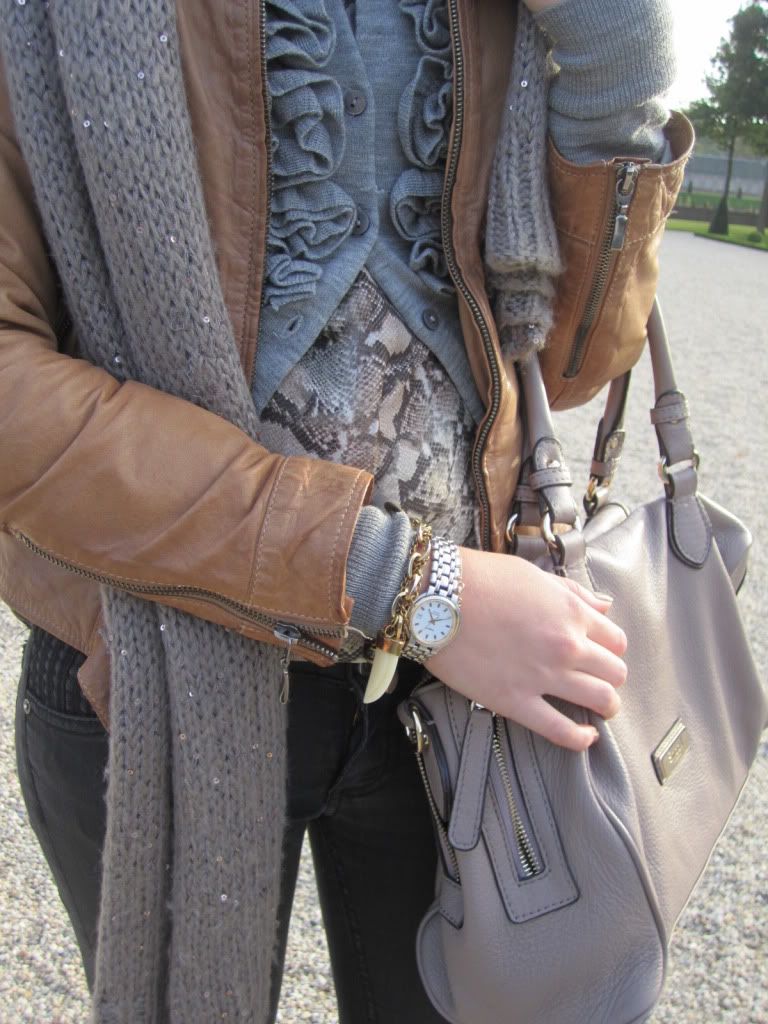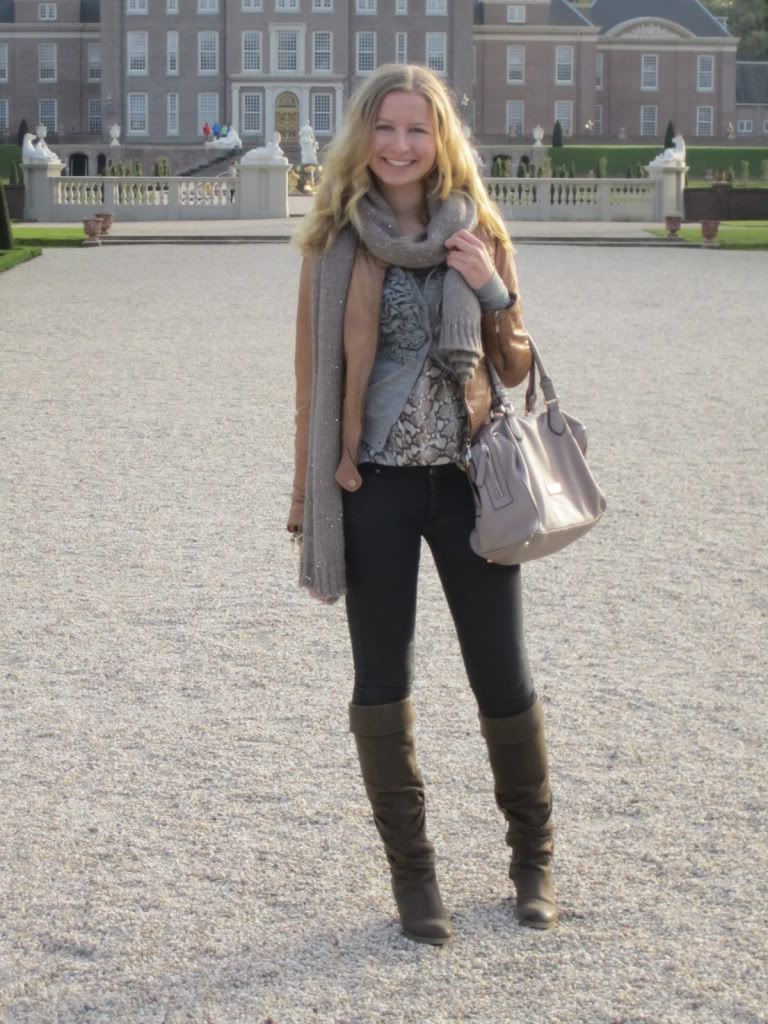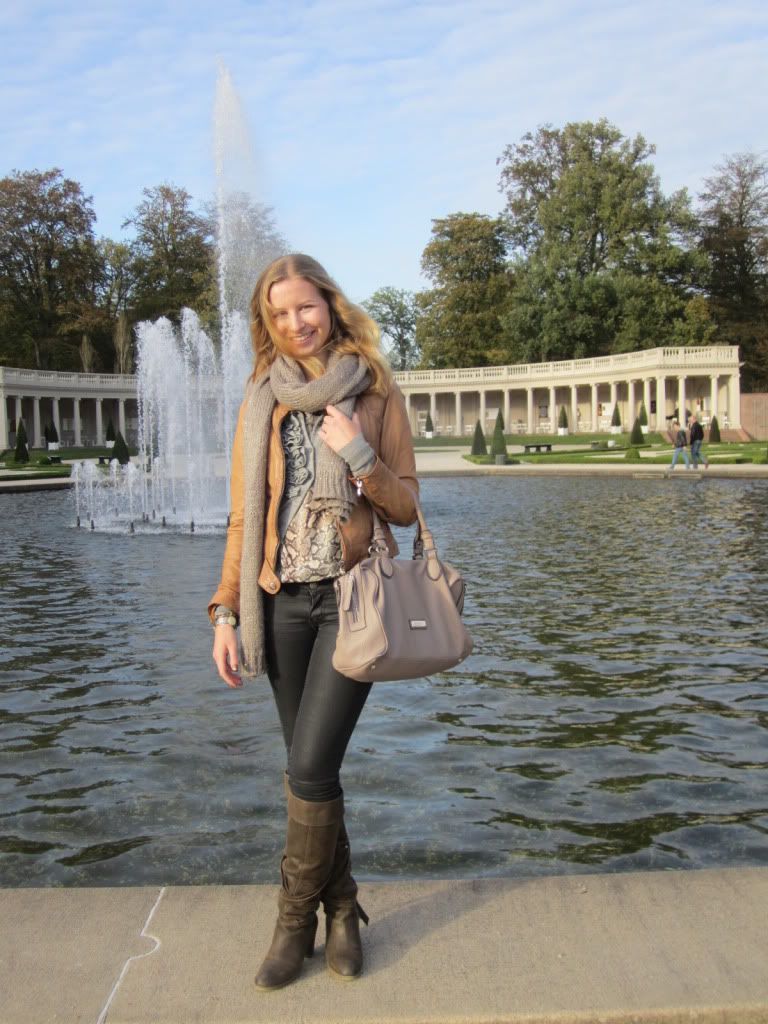 Hi all!
Yesterday it was my last day of the 'autumn' vacation, I went to Apeldoorn to take a look at

"The Woods Palace" (Paleis het Loo)
Inside the castle I wasn't alowed to take pictures unfortunately , but the
Dutch Baroque
garden was a beautiful place to take pictures!
I was wearing my new blouse that I have bought at Zara last thursday ,love the snake pattern !
Have a great weekend!
xxx
Blouse : Zara (29-)

Gardigan : Mango (old collection)

Leather Jacket : The leather Palace (200-)

Pants : Super Trash (old collection)

Boots : Bijenkorf (Via Vai) (Old collection)

Bag : Smaak Amsterdam (180-)

Bracelet : Massimo Dutti (old collection)

Scarf : Zara (19-)