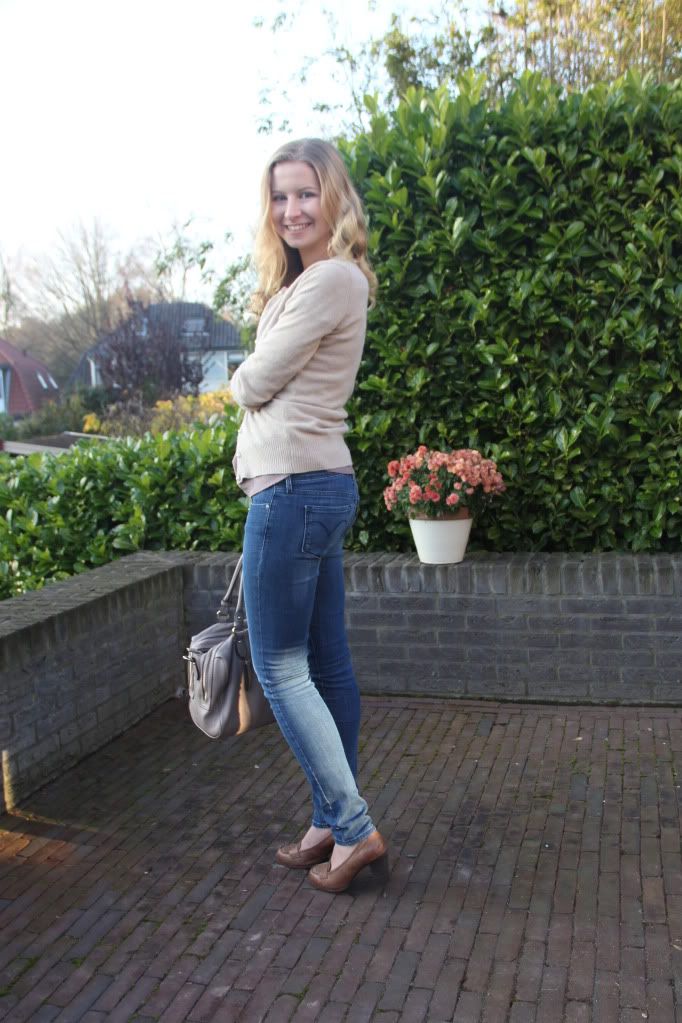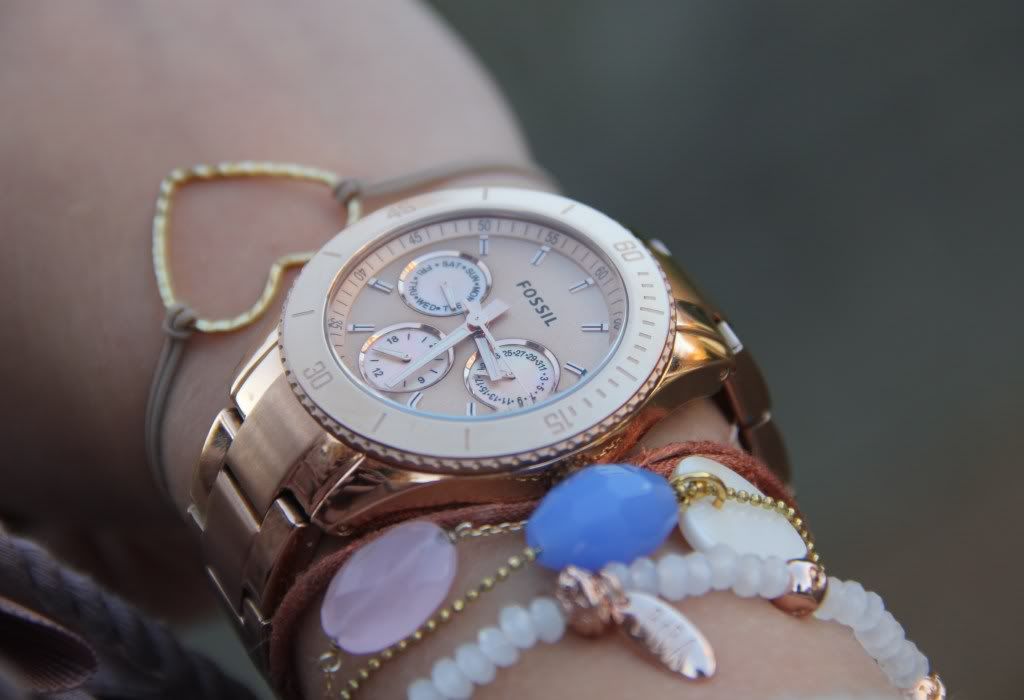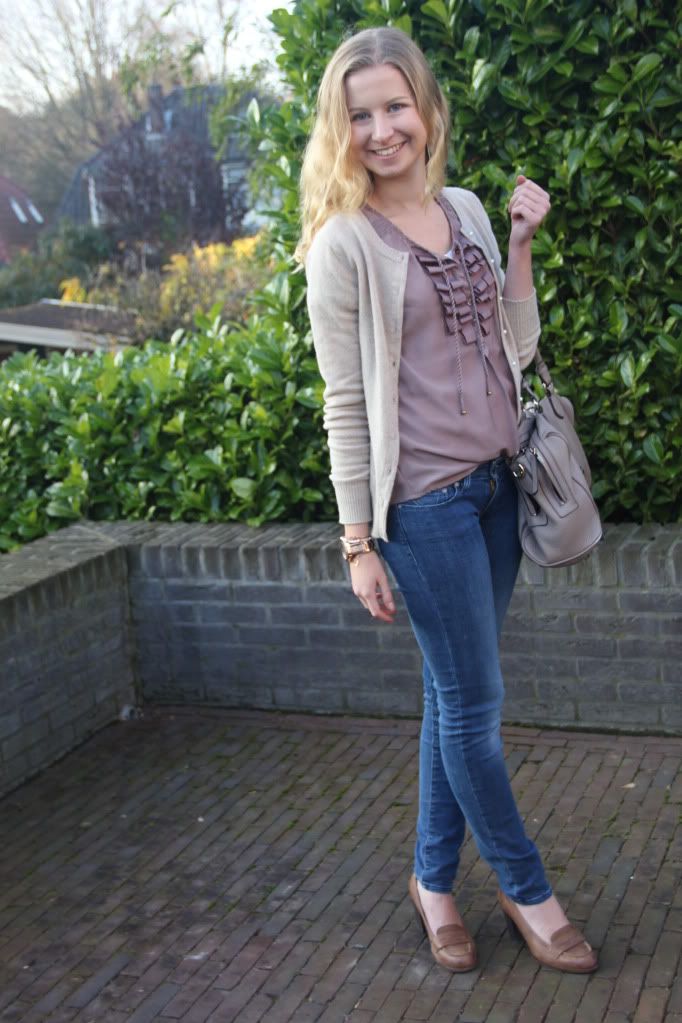 Hi all!!
I have bought this
Rosé
gold watch from Fossil 10 da
ys ago!
At the moment I am a bit addicted at
Rosé
gold ;), It fits perfectly with my wardrobe!
The blouse I am wearing today is from the brand Maison Scoth!, love it!
The hart bracelet I wear I've made myself, but you can buy it also at Beadies.
The jeans I wear is from the Levi's curve ID line, again, ;) Love the jeans from Levi's, they fitted very well!
Have a nice evening!
xxx
Jeans : Levi's Curve ID (99-)

Shoes : Marc O'polo ( actually from my mum ;) , 119-)

Blouse : Maison Scotch (normal price 69-)

Cardigan : Benetton (normal price 49-)

Rosé

Gold Watch : Fossil (119-)

Bag : Smaak Amsterdam (199-)

Heart Bracelet : Beadies (4,50)

Withe bracelet : Biba (9,50)

Little gold plated bracelet (Pracht.nl , 39-)

gold bracelet with blue and withe stone, by Elle (This month)